Jeonju Cinema Fund (JCF) is
Supporting the planning and development of Korean films.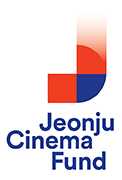 Jeonju Cinema Fund (JCF) is a project development fund established to discover and support various new projects in the Korean Independent Film Industry. The fund selects around 10 projects annually including theatrical films and documentaries.
Selected projects can receive development grants 5 million KRW to be developed for 4 months and introduced to the Korean film industry via 'JCF Promotion' pitching event at Jeonju Project Market(JPM). The event is followed by 'Networking Hour' where participants may engage in in-depth discussions on future production, investment and distribution. As the result of the pitching, awarded projects will receive the 2nd development grant, and 1 final selected project as 'Jeonju Cinema Project(JCP)' will receive a production investment of maximum 100 millilon KRW. The winners of each categories including the 2nd development grant awards and the selection for 'Jeonju Cinema Project' will be announced at JPM Award Ceremony.