M-Line boards LGBTQ drama starring 'Squid Game' Emmy winner Lee Yoo-mi (exclusive)
'No Heaven, But Love' will premiere at Jeonju film festival.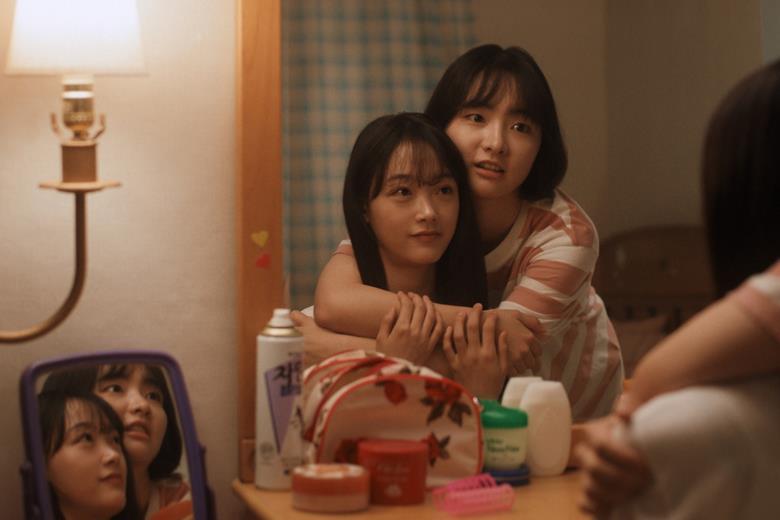 South Korean sales company M-Line Distribution has boarded two LGBTQ titles set to receive their world premieres at Jeonju International Film Festival – Han Jay's teen romance No Heaven, But Love and KimJho Gwang-soo's office romance The New Employee: The Movie.
No Heaven, But Love. marks the second feature of director Han after 2020's Take Me Home and will screen in the Korean Competition section of the festival, which runs April 27 to May 6.
The film stars Lee You-mi from Netflix's Squid Game and Park Soo-yeon of House Of Hummingbird in a story of two high school girls' love and friendship in the violent summer of 1999. One is an aspiring national taekwondo athlete whose life takes an unexpected turn when her mother brings home a juvenile delinquent as a foster child.
Lee played Ji-yeong in hit Netflix series Squid Game and won an Emmy for outstanding guest actress in a drama series, making her the first Korean actress to win in the category.
In the Korean Cinema section, The New Employee: The Movie is the theatrical version of popular drama series The New Employee, introduced on local OTT platform Watcha, and itself based on a web novel. Set in an advertising company, the film follows what happens when an office romance develops between a new intern and a perfectionist manager.
KimJho's previous films include 2020's Made On The Rooftop and 2012's Two Weddings And A Funeral. The New Employee: The Movie is produced by Generation Blue Films and stars Kwon Hyuk and Moon Ji-yong.
M-Line also has Yoo Heong-jun's Regardless Of Us in Korean Competition, which premiered in the Forum section of the Berlinale in February.