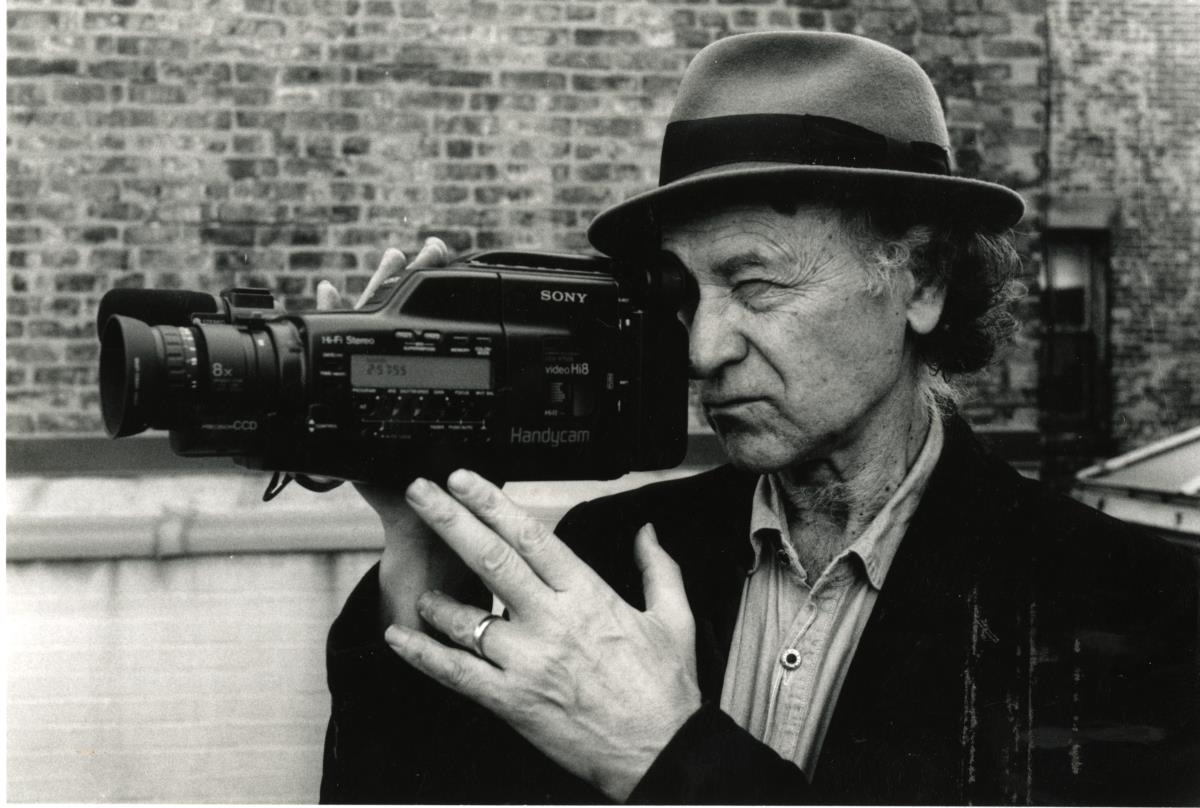 How to make a film about a man who spent his life making a film about himself?
It's a question I have often asked myself, having filmed Jonas Mekas many times, while he filmed me. We were friends, colleagues and partners in defending and supporting the art of experimental cinema over the past thirty years.
Jonas Mekas was a war refugee from eastern Europe who ended up stuck in West Germany at the end of World War II, finally landing in New York in 1949. He had been an aspiring and published poet in his native language of Lithuanian; suddenly a poor immigrant factory worker who did not speak English. He and his brother Adolfas, a burgeoning playwright and actor, decided to forego the language and to throw themselves headfirst into the visual language of filmmaking in order to express the misery of the refugee experience. They filmed incessantly and got involved in the local film community. Within five years, they launched their own film magazine – in English! –, Film Culture, and Jonas became an influential film critic for the Village Voice. Jonas also started organizing screenings of the most cutting edge avant-garde films of the day, becoming an ambassador for experimental cinema (having discovered the difficulty, frustration, and finally the uselessness of a Hollywood career). Between 1961 and 1970 in New York he founded the first filmmakers' distribution cooperative, the New American Cinema Group, the Filmmakers' Cinematheque, and the first museum for the preservation of underground films, Anthology Film Archives. He inserted himself into every link of the chain of independent film production, helping filmmakers get their films produced, projected, promoted, published, and preserved for posterity. He befriended the most influential filmmakers and artists of the day including Andy Warhol, Yoko Ono, Allen Ginsberg, Nam June Paik, Salavador Dali. And he carried with him a 16mm camera every day throughout the second half of the 20th century, documenting his daily life. He released over 450 films and video works of his own.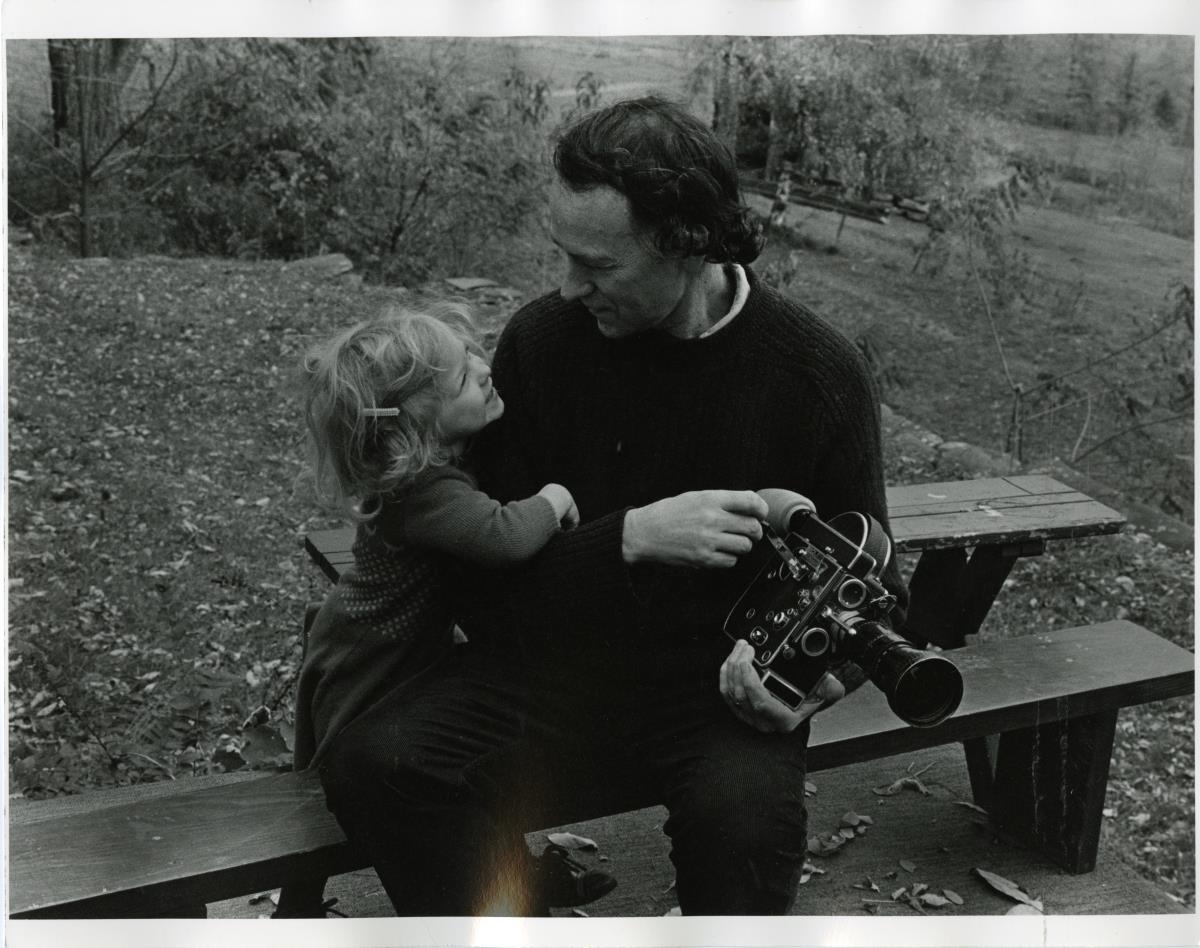 In America, Jonas was not known for his films, but for his writing, his activism and for the organizations he founded. But his diary films became famous in Europe and Asia, and finally over the last twenty years of his life, he became an art star with exhibitions, screenings and video installations in major museums such as MoMA/PS1, the Pompidou Center, the Serpentine Gallery, the Ludwig Museum, the MMCA in Seoul and in art fairs: FIAC in Paris, Kassel Documenta and the Venice Biennial.
A great subject, therefore, for a documentary. But Jonas had already made his own! Many of his films were portraits of his friends: Scenes from the Life of Andy Warhol (1990), Zefiro Torna or Scenes from the Life of George Maciunas (1992), Happy Birthday to John (Lennon) (1995), and Hermann Nitsch, Raymond Abraham, Jackie Kennedy and many more. But his total filmography could be titled "Scenes from the Life of Jonas Mekas."
How surprising therefore for Jonas' son Sebastian to receive a call from Kunhardt Films in the Spring of 2019, several weeks after Jonas passed away. As their website proclaims, Kunhardt produces documentaries about the people and ideas that shape American history. Their initiative was to digitize 100 videotapes, about 5% of the 2000 tapes that Jonas recorded but never edited into his finished works. From these approximately 65 hours of new footage, director KD Davison was able to weave together a life story narrated by Jonas himself.
The subject of a documentary should shine through the film. Here is Jonas talking to his camera – to us, though he never shared these thoughts publicly – the doubts and vulnerabilities of a man thinking back on his life. Much like the structure of Jonas' own films, the story unfolds chronologically while touching on different themes. The film is organized in chapters: about his life, work and influence; about his early history and family life, their separation due to war, his poetry; his home life in New York, family and finally a new separation while founding and running the film archives. The title, Fragments of Paradise, sums up this fragmented and multifaceted life. The expression describes Jonas' cinema – his method of filming in bursts or frame by frame, capturing glimpses of beauty, shards of ecstasy. KD Davison skillfully weaves together the story of Jonas' life as told by himself, and by interviews with a few friends and more than a couple of famous artists (Jim Jarmusch, Jack Waters, Lee Ranaldo), and by his ex-wife and two children. The last act is the most moving and touching portrait of Jonas ever made by someone other than himself.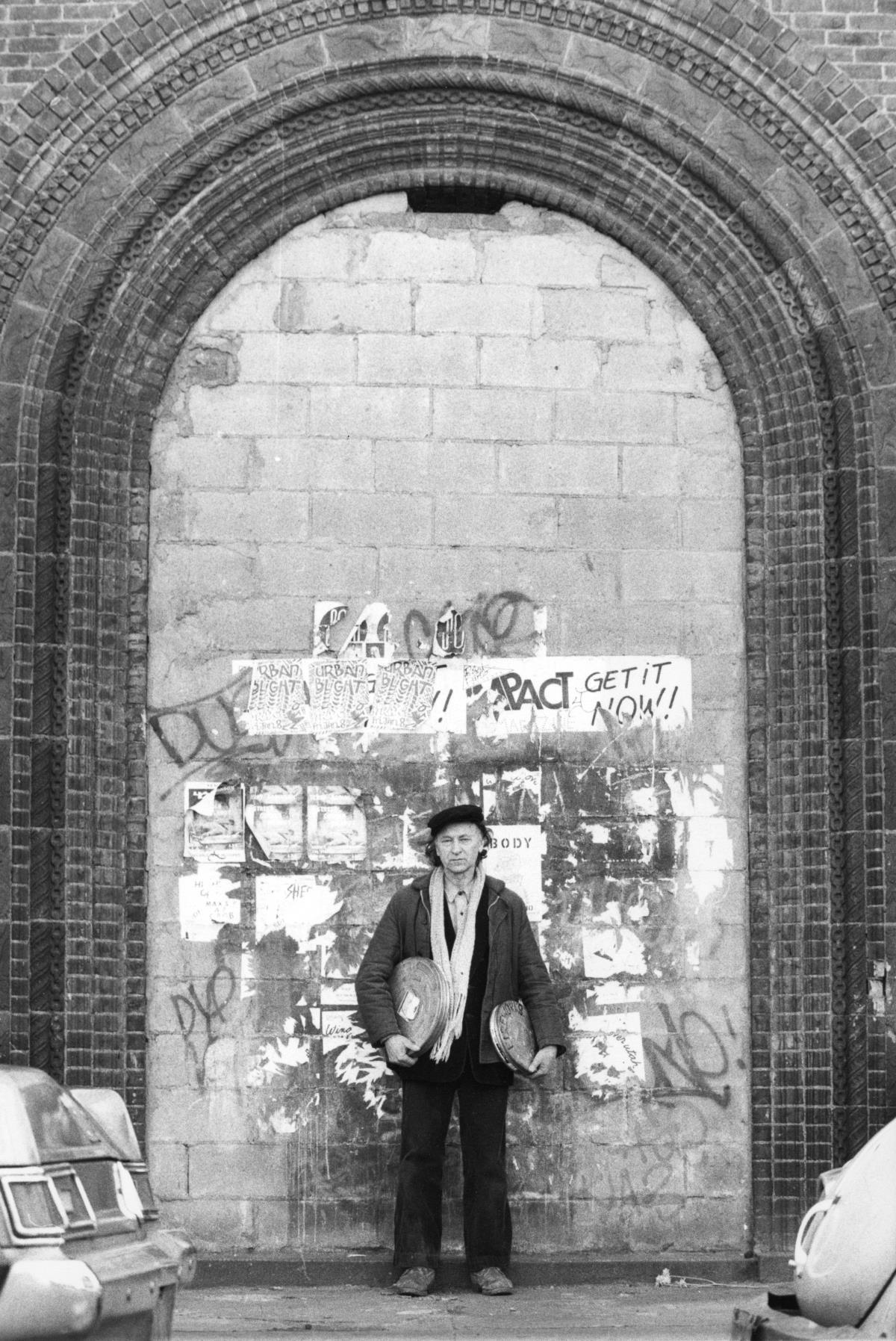 Written by Pip Chodorov (Filmmaker, Professor of cinema at Dongguk University)