Turkey and Korea titles win 2023 Jeonju Project awards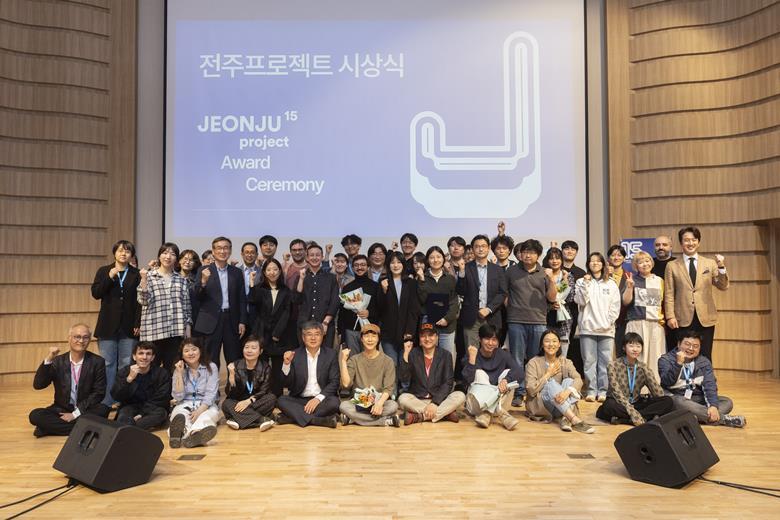 Nothing In Its Place by Turkish filmmaker Burak Çevik, Nadia by Korean director Moon Chang-yong and Mimang by Korean director Kim Taeyang won the top prizes tonight (May 2) at the 15th Jeonju Project industry programme.
The Jeonju Cinema Project: Next Edition prizes – awarded to an international and Korean feature – went to Nothing In Its Place, which focuses on the night of Turkey's bloodiest massacre in 1978, and Nadia, a documentary about the children who live in poverty in Indonesia's trash mountain. Each will receive a production investment of KW100m ($75,000)
The titles were among eight that were pitched to a panel of six jury members, including Jeonju Project's new executive director Park Taejoon, Toronto International Film Festival's chief programmer Anita Lee and Museo Reina Sofia programmer Chema Gonzalez.
A new Work in Progress prize went to relationship drama Mimang. The project will receive a distribution grant of KW5m ($3,700) and was selected by a panel comprising Sundance programmer Ash Hoyle, Locarno's Stefan Ivancic, and Anh Hyorim from South Korea's Plus M Entertainment.
A string of development grants and in-kind awards were also presented during the awards ceremony at Jeonju Jungbu Vision Center.
Multiple winners included Park Jeongmi's Blanket Weaver, a work-in-progress documentary about a woman who commits to a life of not spending money for one year. It secured four awards: RoughCut Booster, The First Cut, DVcat Award and FURMO DT English subtitle production support.
Lee Myeonglyun's experimental narrative film Plant and Heo Chulnyung's documentary A Poem From A Strange Country – both in the Jeonju Lab section – each received a trio of awards. When the former received the Fujifilm production support, director Lee was presented on stage with a camera, which was part of the award package.
The ceremony wrapped the three-day Jeonju Project, the signature industry programme of South Korea's Jeonju International Film Festival, which comprised Jeonju Lab, Jeonju Cinema Project: Next Edition and the new work-in-progress section. Jeonju IFF runs until May 6.