'There Is A Stone', 'From You' win top prizes at Jeonju film festival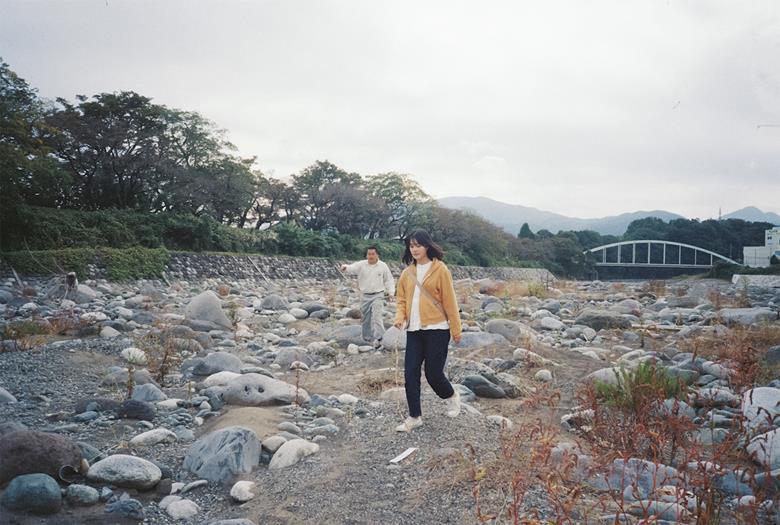 There Is A Stone by Japanese filmmaker Tatsunari Ota and From You by Korea's Shin Dongmin were awarded the top prizes at South Korea's Jeonju International Film Festival on Wednesday (May 3).
There Is A Stone took the grand prize in the international competition, which included an award of KW20m ($15,000). The meditative drama, which premiered at Tokyo Filmex before screening at the Berlinale in February, follows a woman and man who meet by a river and pass the time together before twilight.
The international section also saw María Aparicio's About The Clouds from Argentina take best picture and Paul B. Preciado's French documentary Orlando, My Political Biography take the special jury prize. The latter previously won three trophies at the Berlinale, including the Teddy Award for best documentary.
In the parallel Korean Competition, From You – comprising three standalone yet interwoven stories – was named the grand prize winner and collected KW15m ($11,200). Shim Hye-jung's Flowers Of Mold won two awards in the same competition, including the CGV award and the Watcha's Pick, while actress Lee Sul from Kwak Eun-mi's A Tour Guide and actor Kim Howom from Park Joongha's Small Fry earned the best actor prizes.
Several special awards were also given out at the awards ceremony held at the Jeonbuk National University Cultural Centre in Jeonju.
Four of the award-winning films will be screened again on Saturday (May 6), the last day of the festival. A closing ceremony will mark the end of the 24th edition of the festival and will include the world premiere of Kim Hee-Jung's Where Would You Like To Go?, a Korea-Poland co-production about a woman who travels to Warsaw after the death of her husband.
This year's festival marked a full return to a physical event without any social distancing or Covid restrictions. It was well attended with a presence of around 2,000 guests, comprising mostly Korean filmmakers, cast and crew as well as 126 guests from overseas.
International guests included Belgian directors Jean-Pierre and Luc Dardenne, whose Tori And Lokita opened the festival; Taiwanese actor Lee Kang-Sheng (Absence); Spanish director Lois Patiño (Samsara); US director Ted Fendt (Outside Noise); and Japanese director Yukiko Mishima (Alone Together) as well as jury members such as Shozo Ichiyama from Tokyo International Film Festival, Argentine filmmaker Mariano Llinás (Clorindo Testa) and Roberto Cueto from San Sebastian.
"This is the year when we are truly back to normal," Jeonju programmer Moon Seok told Screen. "We thought it would be normal last year but there were still some Covid restrictions. We are so happy to see the big number of Korean and international guests as well as the excellent ticket sales, with 80% of the tickets pre-booked."
However, the overall audience attendance may not match previous editions as Jeonju Dome, the 2,000-seat pop-up cinema used for large-scale screenings such as the opening and the closing, is not in use this year. Construction of a new cinema centre has begun on the spot where the Jeoinju Dome was previously located. When completed in 2025, it will comprise three cinemas and serve as a permanent venue for the festival, according to Moon.
Jeonju International Film Festival 2023 winners
International Competition
Grand Prize: There Is A Stone, dir. Ota Tatsunari
Best Picture Prize: About The Clouds, dir. Maria Aparicio
Special Jury Prize: Orlando, My Political Biography, dir. Paul B. Preciado
Korean Competition
Grand Prize: From You, dir. Shin Dongmin
Best Actor: Lee Sul, A Tour Guide / Kim Howon, Small Fry
CGV Award: Flowers Of Mold, dir. Shim Hye-jung
Watcha's Pick: No Heaven, But Love, dir. Han Jay / Flowers Of Mold, dir. Shim Hye-jung
Jury's Special Mention: Regardless Of Us, dir. Yoo Heong-jun
Special Award Winners
Documentary Award: Night Walk, dir. Sohn Koo-yong
J Vision Award: Computer, dir. Kim Eun-seong
Netpac Award: Stonewalling, dirs. Huang Jim Otsuka Ryuji
Cineteca Nacional México Award: Small Fry, dir. Park Joongha